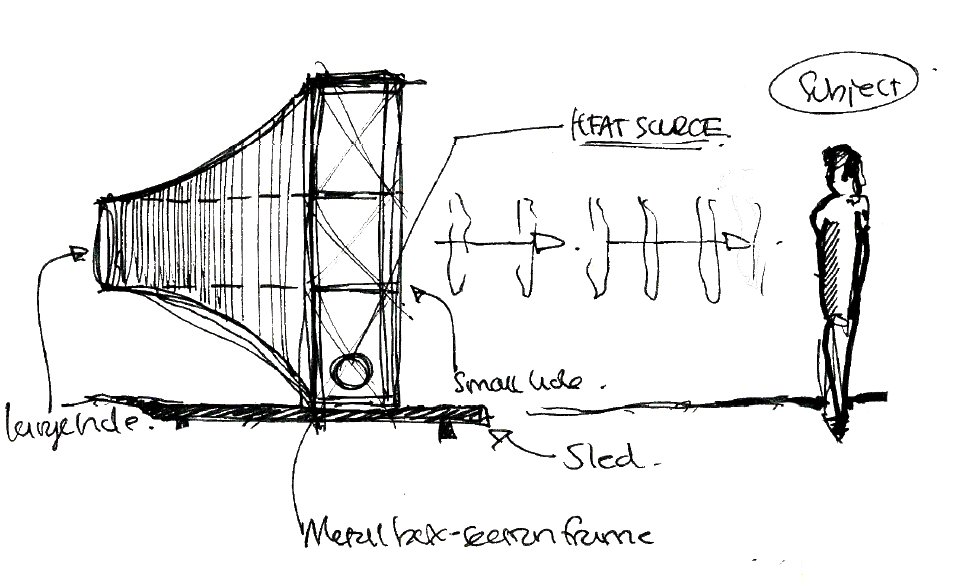 Push, Pull, Breathe is a kinetic sculptural intervention that directly engages the user in an exploration of temperatures and pressures. 
In the extreme environment, this oversized vortex generating contraption enables users to experience a 'breathe' of warm air – a stable air current generated by the pushing of an over-sized piston. The installation forms a deconstruction of the traditional hut typology, combining a simple structure with a physical presence of warmth to create an interactive experience that simulates a brief moment of protection from the frozen context in which it sits.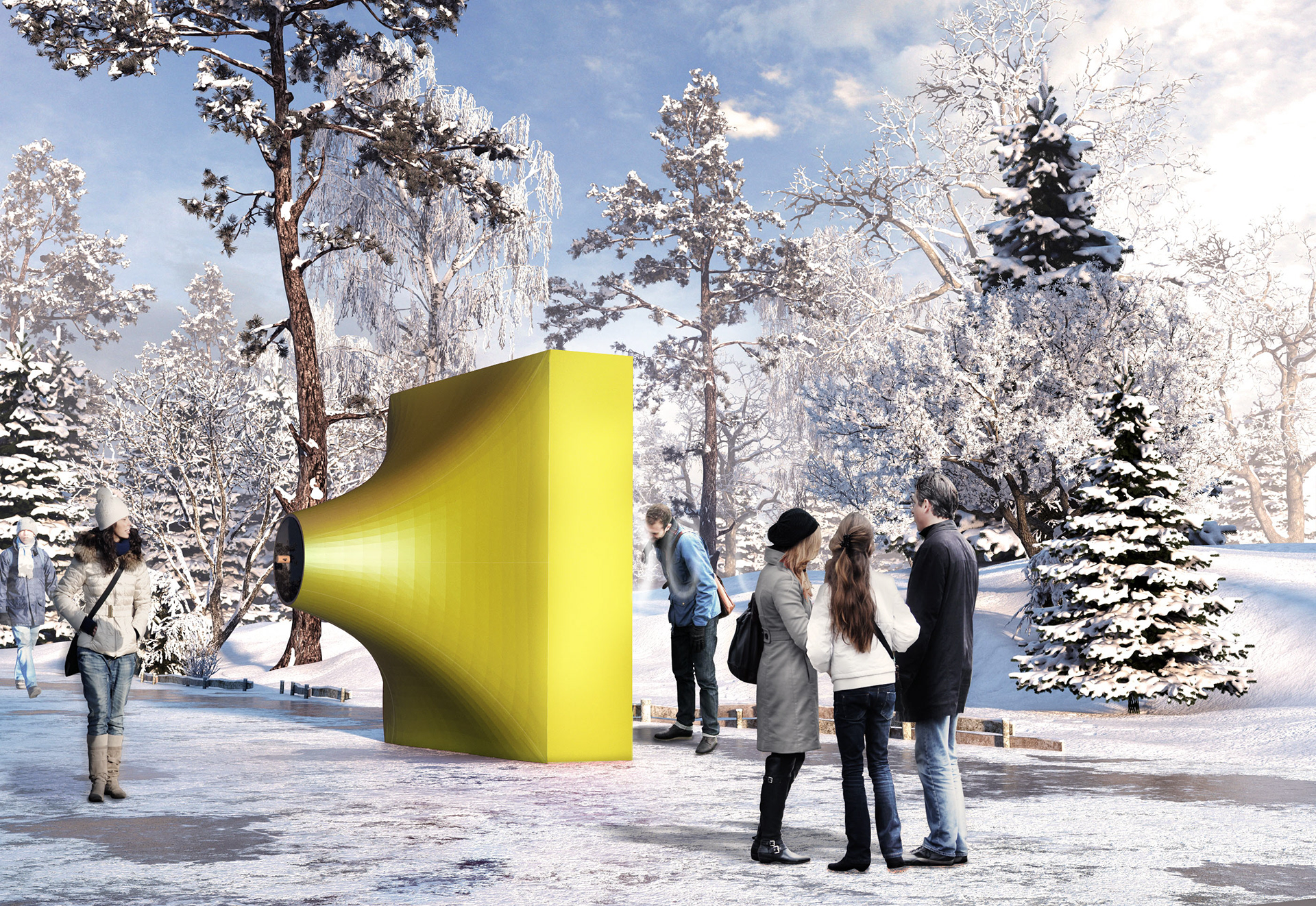 The vortex is generated by a pressure differential created when the piston is pushed into the chamber, designed to be the exact dimensions of two standard oil drums, pushing air out through a smaller aperture and into the path of the user. A wood burner (or alternative feasible heat source) will warm the chamber to create a noticeably different temperature on change in the resulting 'breathe', with the added effect of evaporating moisture in the chamber which then allows the doughnut shaped vortex to become visible in the cold air outside when the vapour condenses.