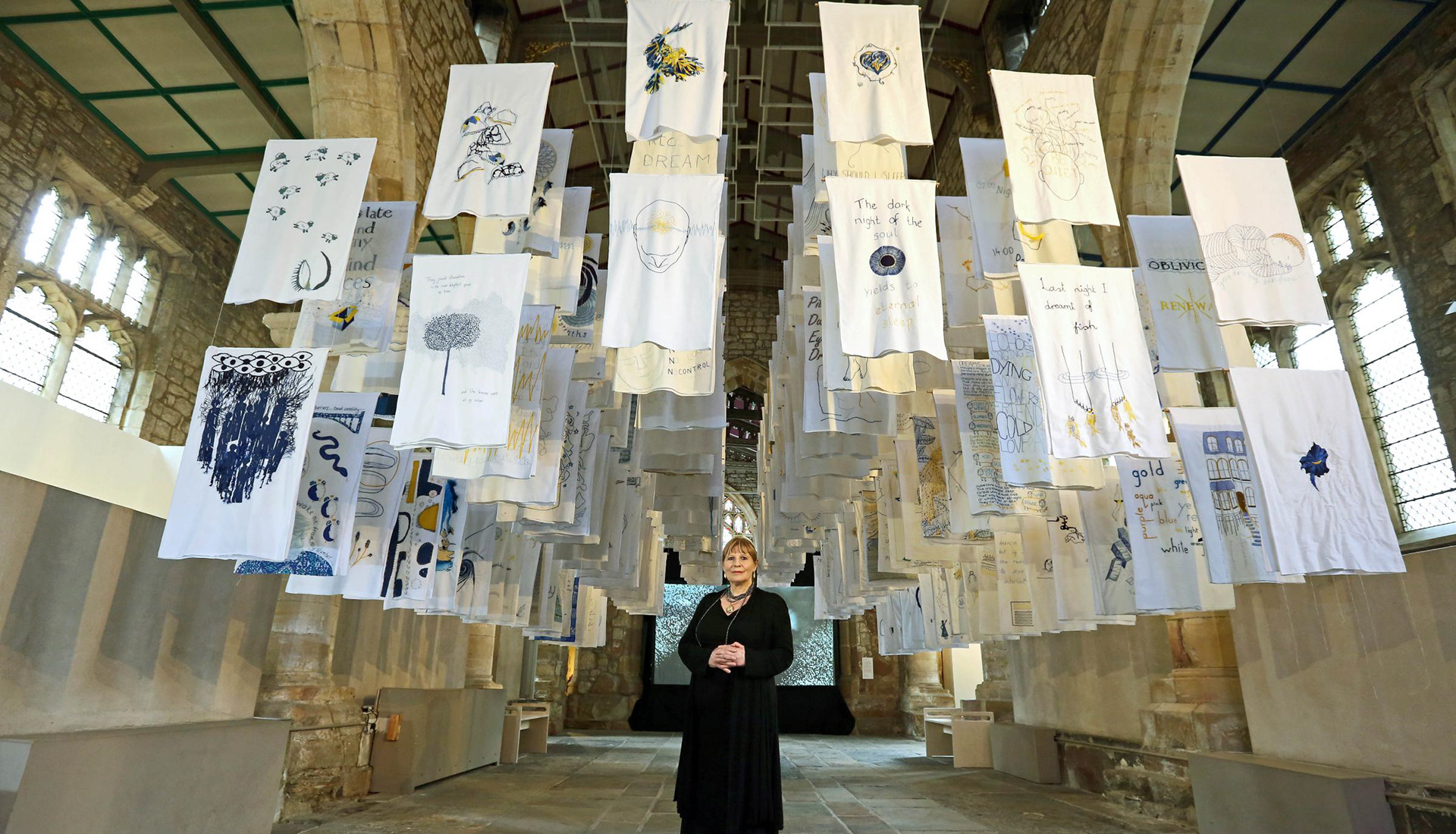 "The Dark Self" is an exhibition currently on display at York St Mary's, by renowned artist, Susan Aldworth. WillMake(s)Things was brought onto the project to aid with the 3D visualisation and design of the unusual, central exhibition.
"Susan Aldworth's new exhibition The Dark Self was inspired by her research into sleep during her three year residency at the University of York working with neuroscientist Professor Miles Whittington and art historian Professor Michael White.
Aldworth has long been fascinated by the relationship of the brain to our sense of self as witnessed in her exhibitions The Portrait Anatomised, National Portrait Gallery, London 2013, Reassembling the Self, Hatton Gallery, Newcastle 2012 and Scribing the Soul, Transition Gallery, London 2010."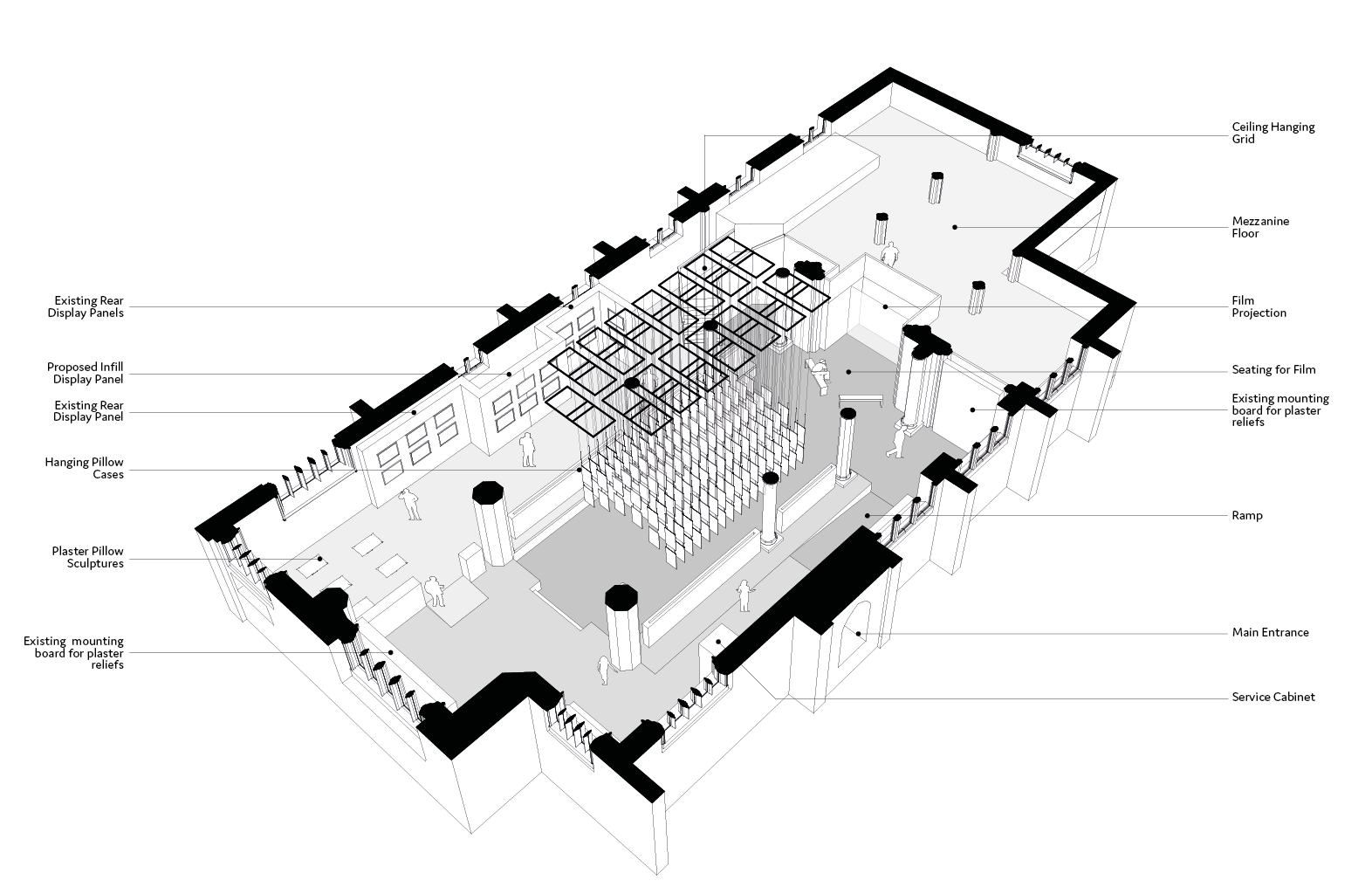 "I was primarily involved in the design and execution of the central pillowcase installation, entitle 1001 Nights. I was appointed to realise the design in digital 3D space, modelling different configurations within the context of the unique church, a now designated arts space. This led to the design and fabrication of a bespoke suspension system of the 419 pillowcases, where each pillow varied in length and width."
The final design enables viewers to physically interact with the piece, walking beside, under and even through the pillows, appreciating each work of art both individually and as a collective 'congregation'. 
Cross sections through the church, outlining the proposed layout ahead on installing on site.