A competition bid collaboration with Sara Martinez to explore the theme of smart city technology in Oxford. The brief each year is an open call for designers to play with relationships within the city, proposing a public engagement experience, channelled through the implementation of a certain technology. Our proposal explored the normalisation of relationships with each other through physcial objects, reducing it to a familiar playground object, the see-saw. A series of digitally connected see-saws around the city would appear to be physically connected, as the actions and reactions of the users are mirrored between participating users.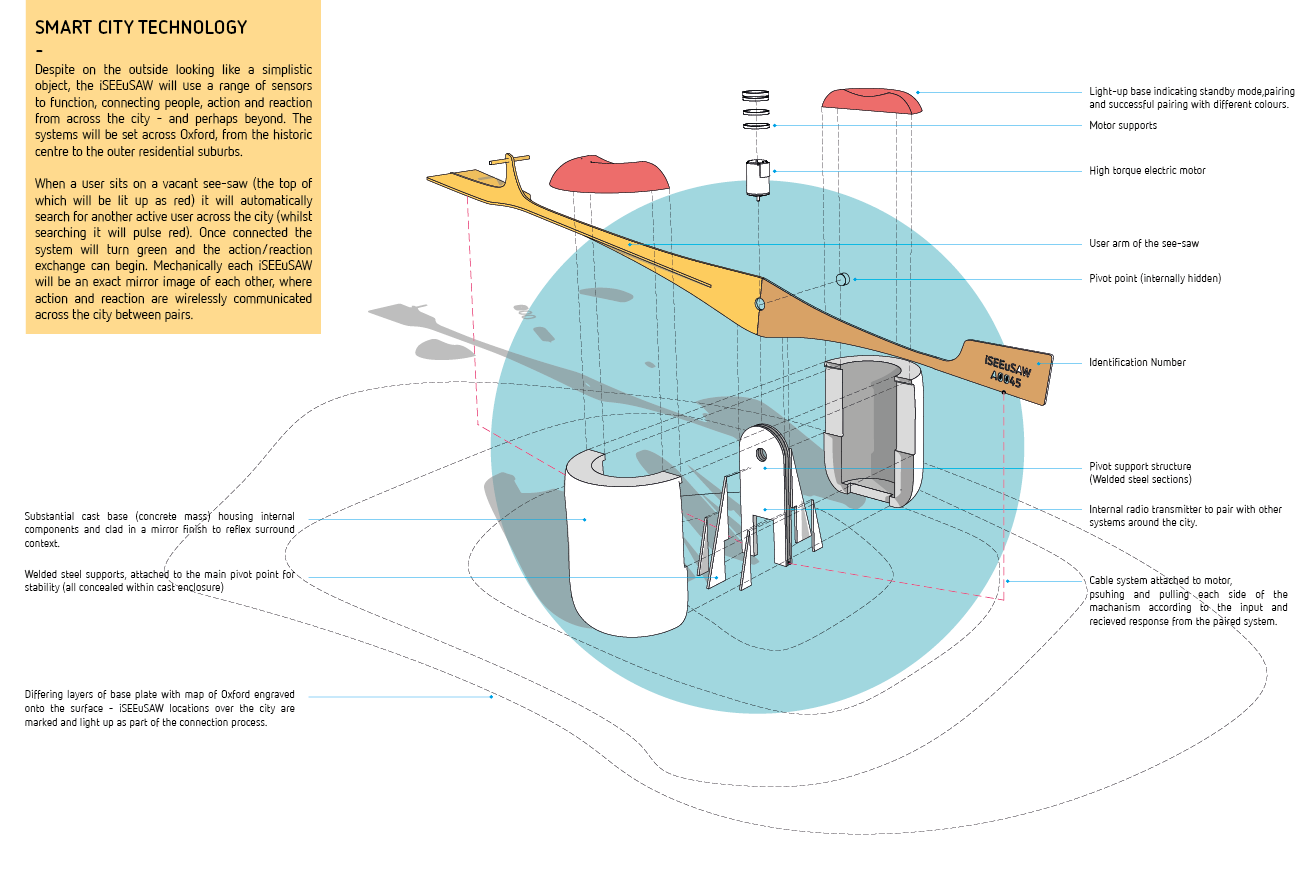 iSEEuSAW explores and plays with the way in which we have learnt to communicate with each other through objects. We have incrementally placed out trust in conveying complex concepts such as love, friendship and joy in the hands of predefined methods of communication; feeling angry? Send a tweet. Want a new date? Swipe left. Love a new product? 5 stars.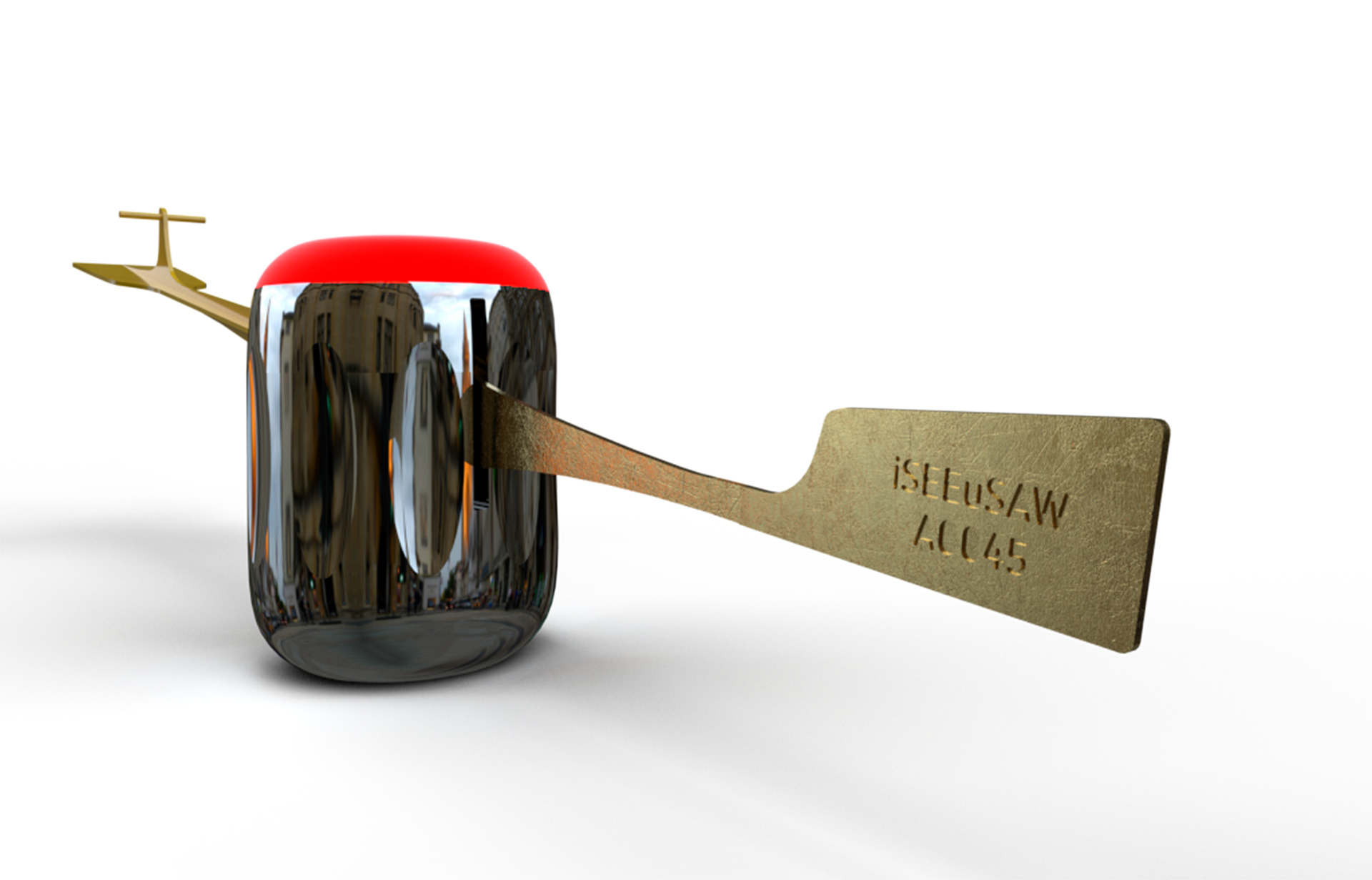 As a result, an increasing amount of our interaction with not only each other, but the wider environment we live in is channelled through a third party object, whether it be your smart phone, watch or computer. iSEEuSAW explores this complex relationship we now see as normal by reducing it to its component parts, action and reaction. Simply described as a digital see-saw, the project investigates what happens when the familiar set of up/down required of two people to 'ride' a see-saw are physically removed from one another.
A series of iSEEuSAW systems will be setup across the city, encouraging users to engage with the familiar yet somehow alien playground ride. When digitally paired, two connected iSEEuSAWs will directly respond to each other actions, where one user goes up the other will go down.